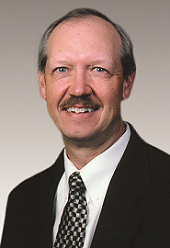 Jim Moerkerke, CFP®, CWS®
Senior Vice President, Financial Advisor, D.A. Davidson & Co.
Welcome to our website. Thank you for taking the time to get to know us a little better. The achievement of financial objectives depends on a disciplined, integrated approach to managing each of the many facets of one's financial life. We believe that a client's investments, cash flow, insurance, debt and long-term financial, retirement and estate plans should all align in a carefully constructed wealth management plan.
This article offers a strategy that may help address sequence risk — the danger of poor investment performance at the outset of retirement.

The pandemic has underscored the importance of a well-stocked emergency fund. This article offers tips for building up a cash reserve.

Wondering whether you should pay off student loan debt today or save for the future? Here are some considerations to help make the decision.

This article explains which taxpayers are eligible for the home office deduction and describes the two methods used to calculate it.