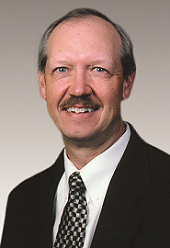 Jim Moerkerke, CFP®, CWS®
Senior Vice President, Financial Advisor, D.A. Davidson & Co.
Welcome to our website. Thank you for taking the time to get to know us a little better. The achievement of financial objectives depends on a disciplined, integrated approach to managing each of the many facets of one's financial life. We believe that a client's investments, cash flow, insurance, debt and long-term financial, retirement and estate plans should all align in a carefully constructed wealth management plan.
This article explains the four stages of Part D prescription drug coverage and how prices can vary in the coverage gap.

Learn the story behind the extreme volatility of "meme" stocks promoted through social media, including the risk for individual investors.

Passively managed index funds and actively managed funds can perform differently over different market cycles. Find out more about each.

Read how small businesses use software services to help streamline operations, understand customers, optimize websites, and find new markets.