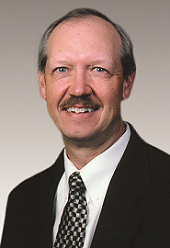 Jim Moerkerke, CFP®, CWS®
Senior Vice President, Financial Advisor, D.A. Davidson & Co.
Welcome to our website. Thank you for taking the time to get to know us a little better. The achievement of financial objectives depends on a disciplined, integrated approach to managing each of the many facets of one's financial life. We believe that a client's investments, cash flow, insurance, debt and long-term financial, retirement and estate plans should all align in a carefully constructed wealth management plan.
When deciding whether to gift assets now or transfer them to heirs at death, you need to understand step-up in basis and tax consequences.

Many requirements that made it difficult and expensive for small businesses to reorganize using Chapter 11 have been loosened. Learn more.

Discover how dollar-cost averaging may help alleviate some market concerns by making regular investments regardless of market movements.

The Consolidated Appropriations Act, 2021, included several provisions affecting financial aid and education. Learn more.