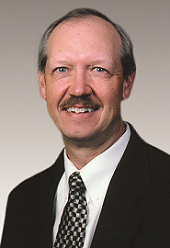 Jim Moerkerke, CFP®, CWS®
Senior Vice President, Financial Advisor, D.A. Davidson & Co.
Welcome to our website. Thank you for taking the time to get to know us a little better. The achievement of financial objectives depends on a disciplined, integrated approach to managing each of the many facets of one's financial life. We believe that a client's investments, cash flow, insurance, debt and long-term financial, retirement and estate plans should all align in a carefully constructed wealth management plan.
Find out how understanding sequence-of-returns risk could help you develop a three-prong distribution strategy for retirement.

Millennials, Gen Xers, and baby boomers face different challenges in pursuing retirement goals. This article offers strategies to help address them.

This article provides an overview of two versions of the Roth five-year rule and how they apply to various situations.

Wondering whether you should pay off student loan debt today or save for the future? Here are some considerations to help make the decision.