Our Qualifications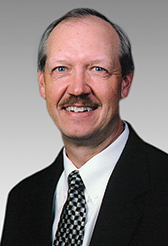 Jim Moerkerke, CFP ®, CWS®
Senior Vice President, Financial Advisor
With extensive experience in the securities industry, Jim has a strong understanding of how to work in the best interests of his clients. He excels at listening first in order to provide financial advice uniquely tailored to each client. Jim joined D.A. Davidson & Co. in 1981. He earned his CERTIFIED FINANCIAL PLANNER™ (CFP®) certification in 1986 and later earned the designation of Certified Wealth Strategist®. A graduate of the U.S. Military Academy at West Point, Jim holds a Bachelor of Science in Applied Science and Engineering. He also holds a Master of Arts in Procurement Management from Webster College in St. Louis, MO. He is a member of the Stevensville Volunteer Fire Department and advisor to the board of the Friends of the Hamilton School Foundation. Jim retired from the Montana Army National Guard as a Lieutenant Colonel. He and his wife, Joyce, have two children and four grandchildren. Jim enjoys fishing, woodworking, and antique refinishing.
Laurin Case, RP®
Senior Registered Associate
Laurin attended the University of Montana with a focus on special education. Before college she spent four years in the United States Navy working with computer systems which eventually led to a job at Caesar's Palace in Las Vegas in their computer department. Laurin began her career in financial services in 1996 with D.A. Davidson. She is a Senior Registered Associate and earned the Registered ParaplannerSM designation in 2009. Laurin resides in Evaro with her husband, Tom, where she enjoys antiquing, gourmet cooking and baking, and a good book.